Getting close
Lark's getting close and should be finished this week: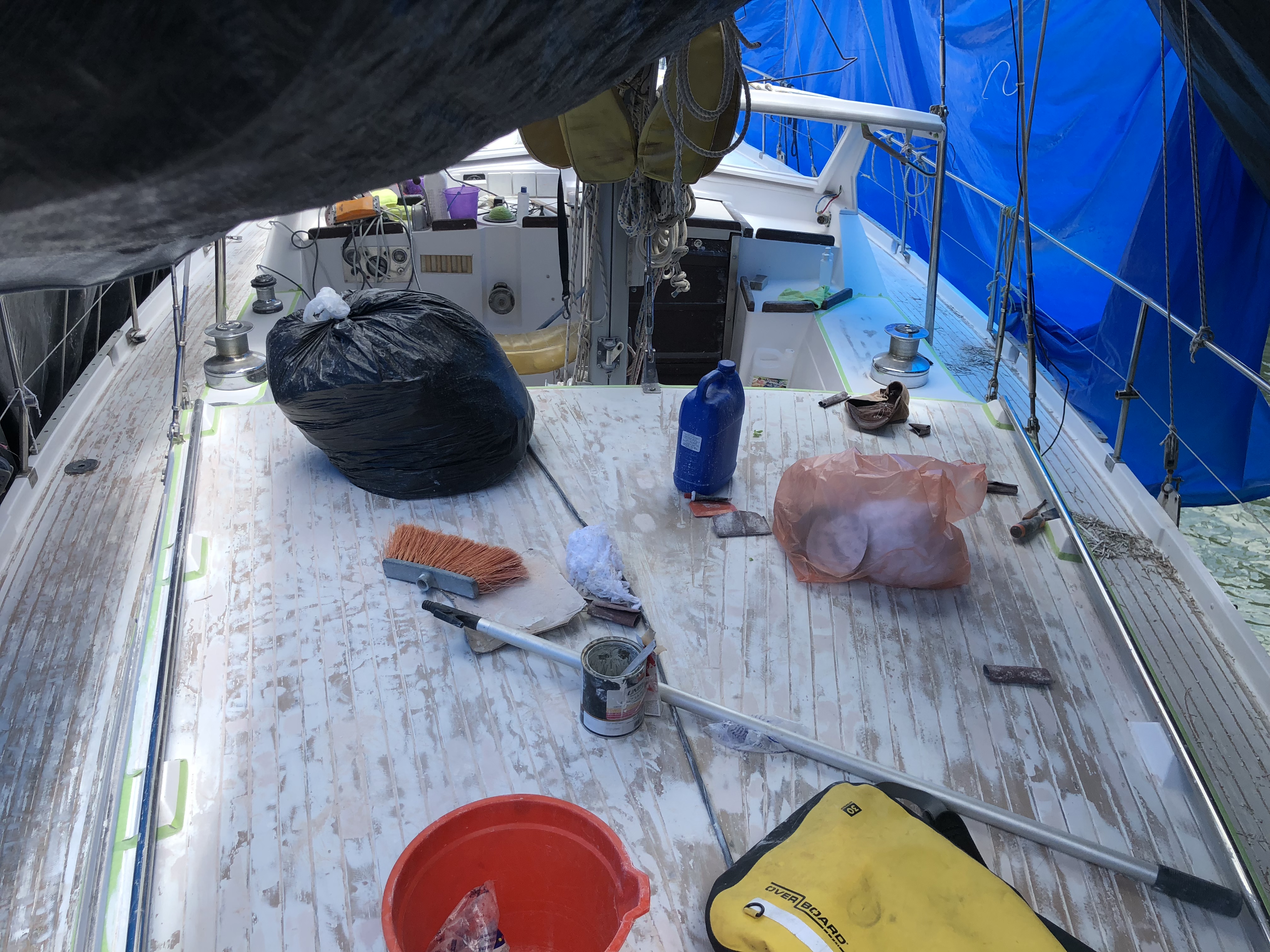 I moved out of the cabin I was staying in next door to Tijax to a cabin on the pier itself at Tijax. It took 2 dinghy loads like this:
Here's the cabin at Tijax. It even comes with a parking spot!
I ordered Guatemalan breakfast this morning and did not regret it. This is chapin, a very common dish on menus around here. This meal was Q25 or about $3.33.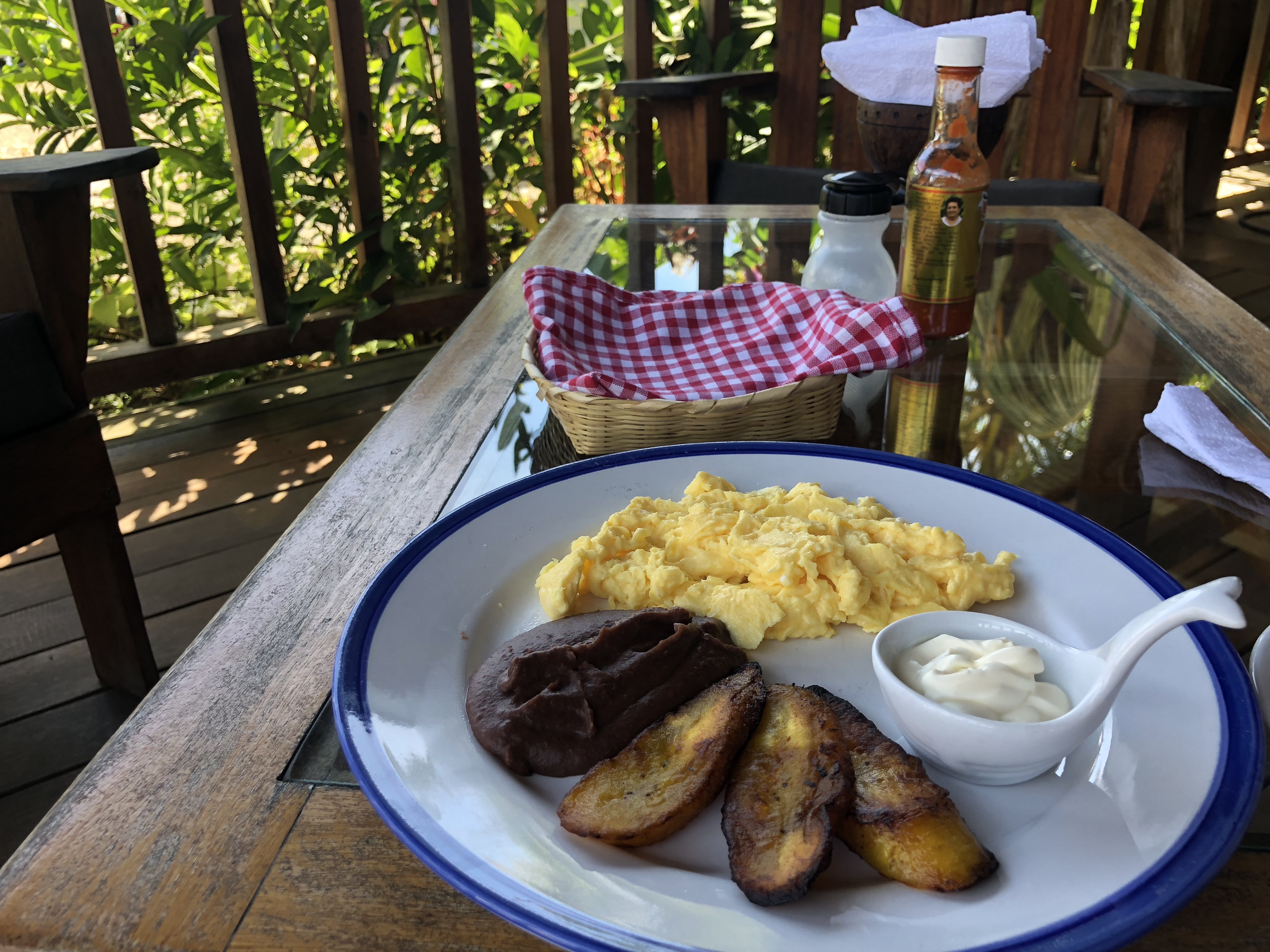 It comes with tortillas, eggs, beans, platanos, cream, and cheese. The cream and the cheese, if you taste them individually, seem to have gone off slightly, but all together it's delicious.
The local hot sauce is Marie Sharp's from Belize. It's made from carrots and habanero peppers.
Did you know that Guatemala claims more than half of Belize as Guatemalan territory?