June - North Carolina to Massachusetts
June 2019- We have been in North Carolina for a couple weeks now, and realized that there is so much history just up the coast! The girls and I decided to do an educational field trip from Beaufort to Roanoke and Kitty Hawk.
Exploring Festival Park, a living history site with a Native American village along with an early colonial settlement.
Ready to see a live theater reenactment of The Lost Colony of Roanoke.
Saw this beauty on a hike.
Lorelei's nature journal of our dragonfly friend
Splashing at the beach in Nag's Head
The Wright Brothers Memorial National Park
Girls' Trip!
We had a fun visit from GranMiri and Papa while we were relatively close. They even stayed on the boat, which was a first for us, and one of our major reasons for wanting a bigger boat (to have guests). Yay!
Ship-building museum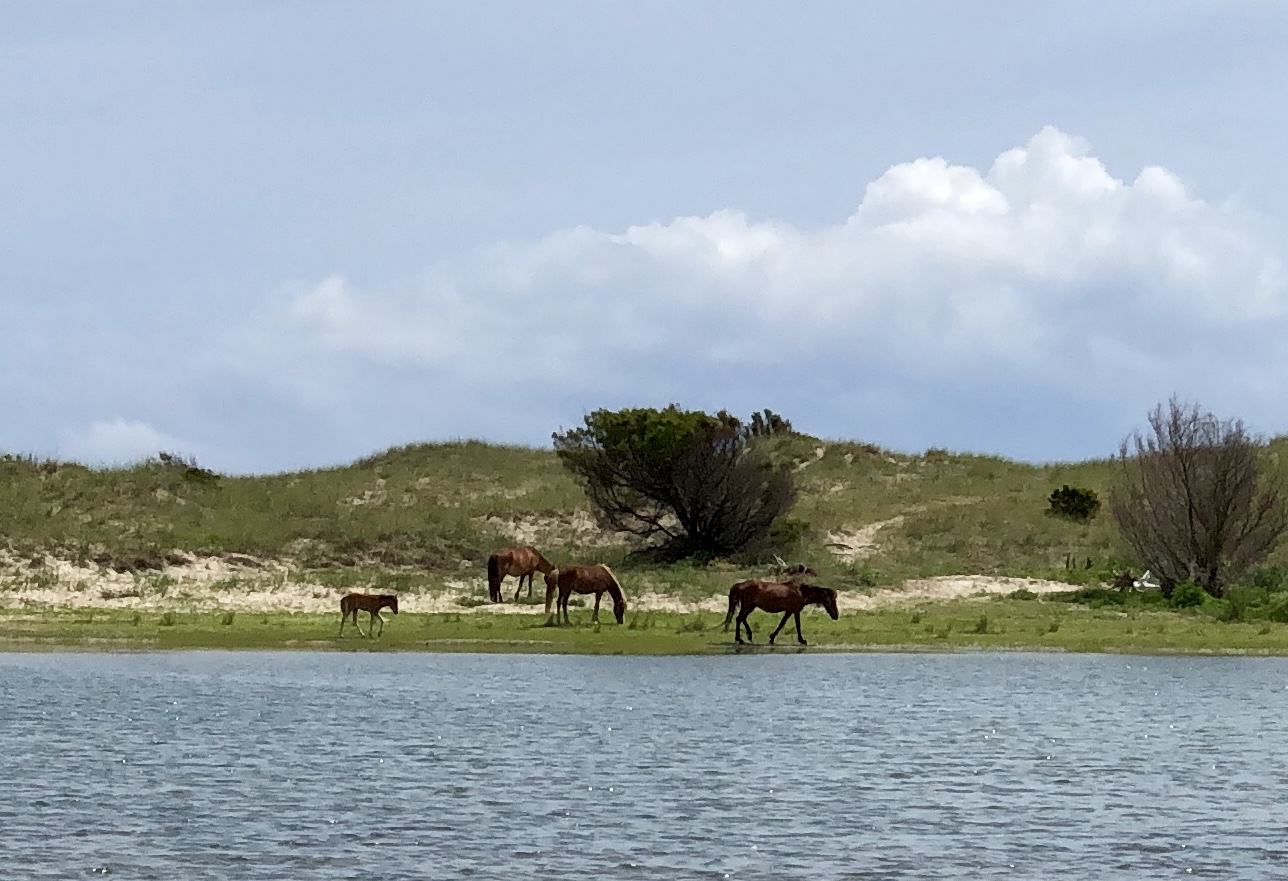 Wild colonial horses on the Shackleford Banks. The horses have been wild here since the Spanish ship went down here in the 1500s and they made it ashore.
Time to move on! We packed up for a 4 day sail up to Massachusetts. It was starting to get pretty warm in North Carolina, so the cooler weather was a real treat!
Lorelei learning to steer a compass heading
Keeping a bit of a faster pace, we only spent a short time in Cuttyhunk before moving on to Padanaram and then Onset.
Beautiful Cuttyhunk. Our first stop in Massachusetts really set the bar high!
Beach hike in Cuttyhunk
We had a surprise visit from Grampsy!
We finally got to take my dad out for a sail on our new boat!
Playing around in Provincetown
We finished off the month with a trip through the Cape Cod Canal, a nine-mile man-made cut connecting Buzzard Bay with Cape Cod Bay.
Audrey raising the mizzen
Next stop, MAINE!